France
Wimereux (North Coast)
Collection of Charles Belart
The artifacts shown below are flaked tools and cores of Clactonian/Acheulean technology, apparently from very roughly 450,000 years BP.
An "Abbevillian" hand axe or chopper with quasi-anthropomorphic face image at top.
Another in the same general form.
A chopping tool in zoomorphic form.
A core in the form of a human-like head.
Another view of the core in the preceding photo.
A fluted hand axe or cutting tool.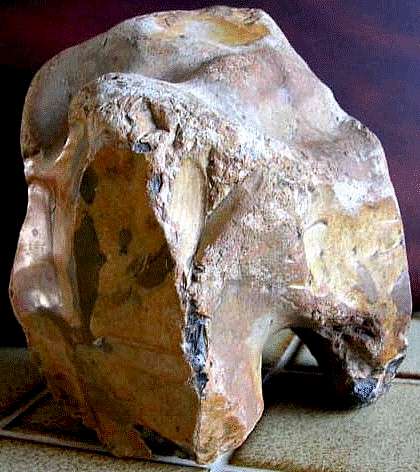 A common form (representing what?)
Click your browser's "Back" button to return to the point from which you entered this page.