Bird-Form Gouge
(or Digging Tool, or Whatever)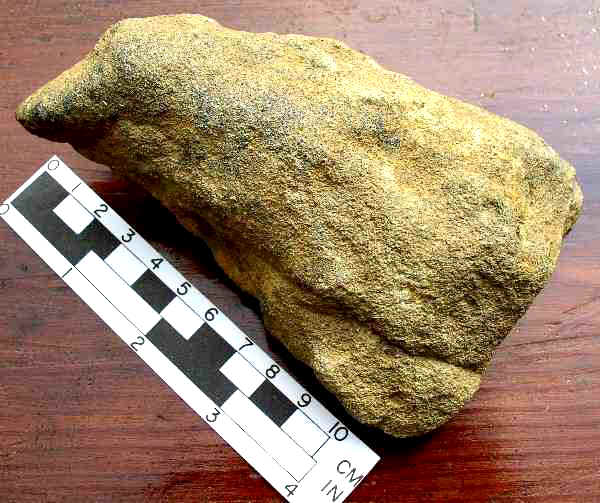 Note the similarity of this sandstone implement's form to that of the large limestone bird figure below, on the opposite side of the hill, embedded in the ground surface. Tools formed in at least an abstract bird shape are extremely common at this site, and this one is an excellent example.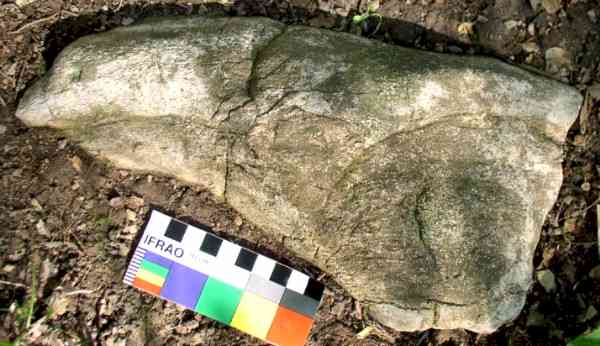 Below: The opposite side of the hand tool in the top photo. Note the area carved out for a firm and comfortable right-handed grasp, and the clear bird image also presented by this side.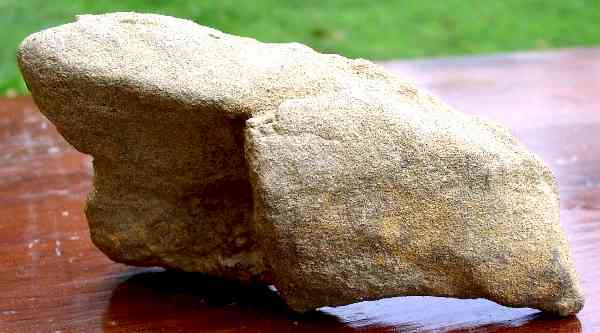 Below: The proximal end of the tool, looking along the surface of the handle toward the almost perpendicular finger backstop. Functionally, note the grooves for the two middle fingers between platforms for the index and little fingers - and, iconographically, the quasi-anthropomorphic birdlike creature facing right in the foreground.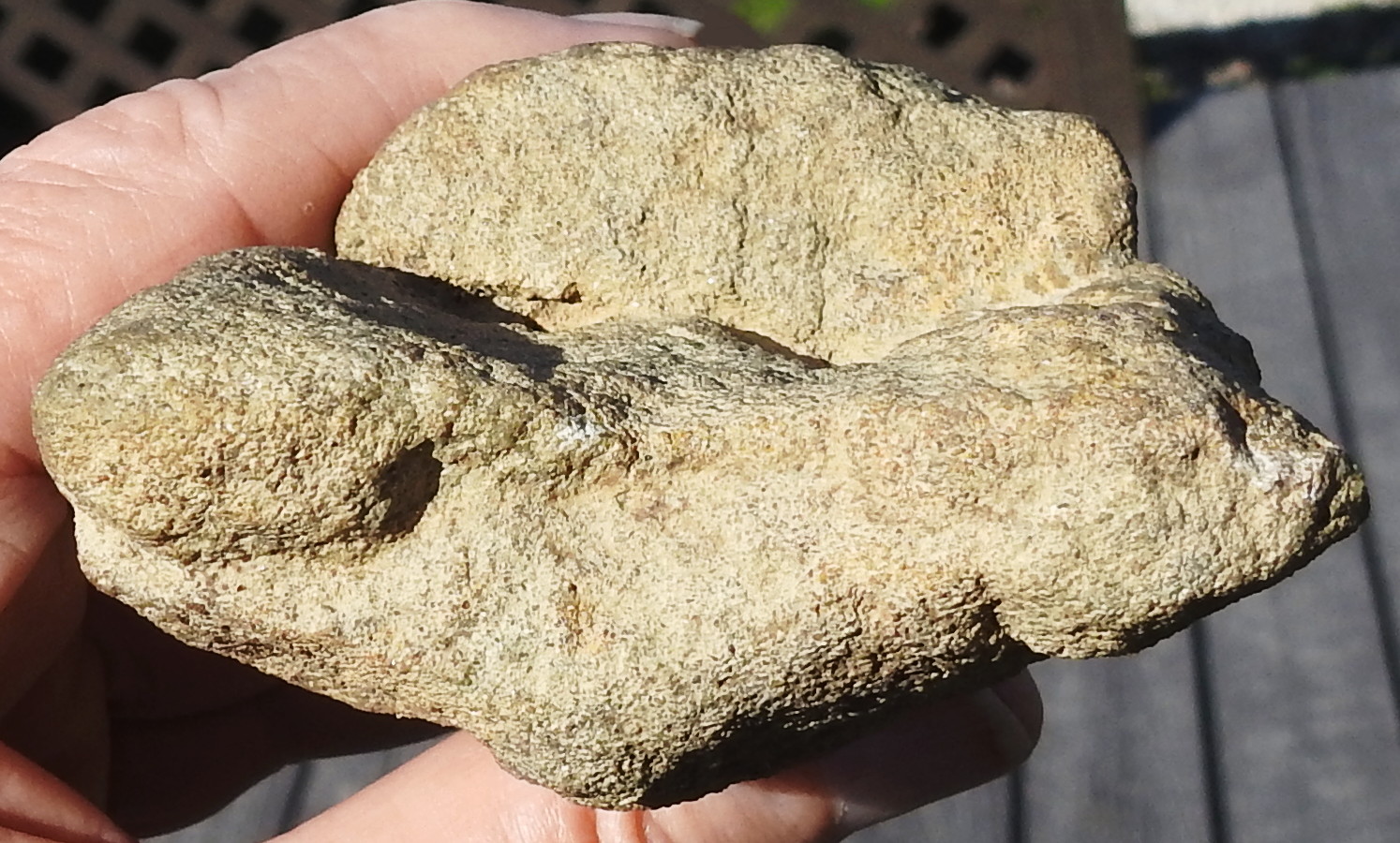 Below: Weathered face images on opposite sides of the handle.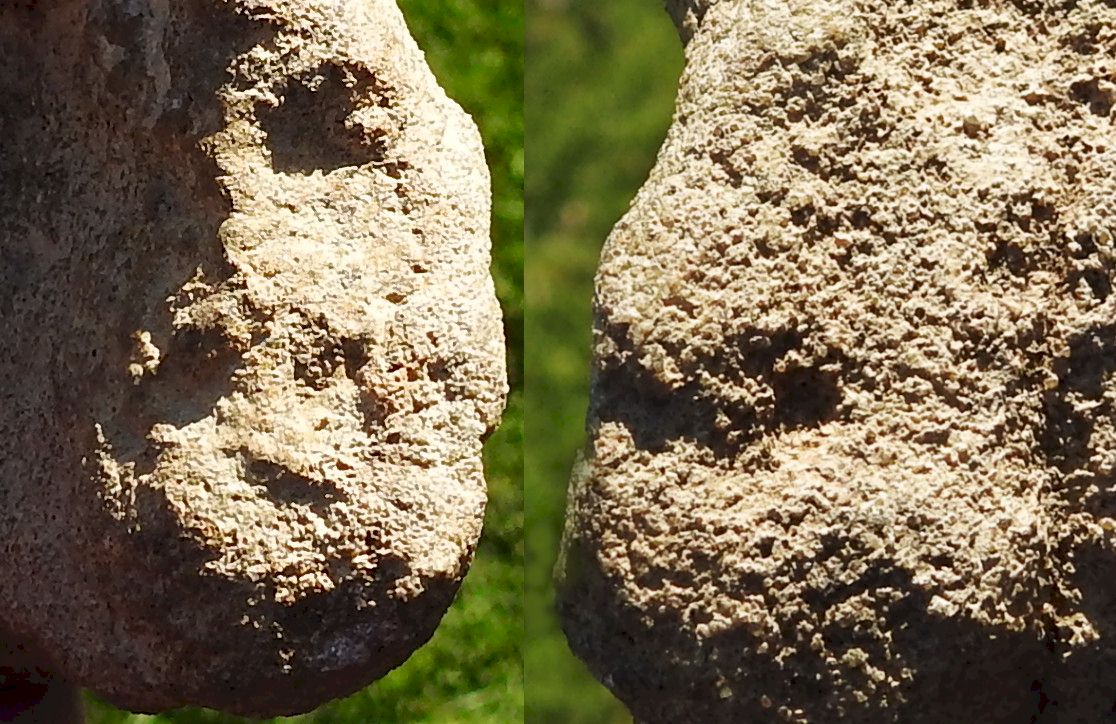 Click your browser's "Back" button to return to the point from which you entered this page.