Figure Stones in Greece
Evia Island
Laios Palingas Collection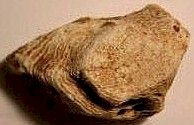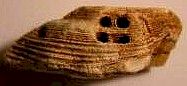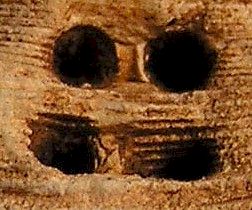 An oyster shell carved in the form of a bird, with four drilled holes.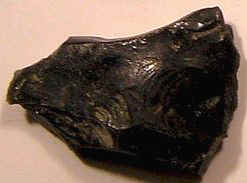 An obsidian tool in the form of a bird.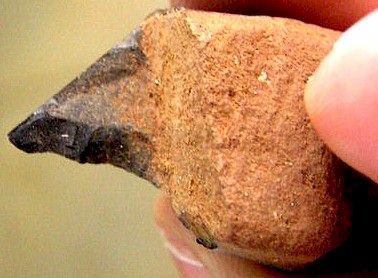 An abstractly bird-form pick.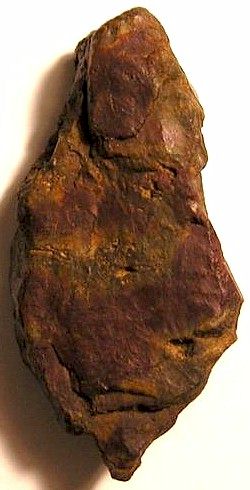 A classic simple "Venus", an anthropomorphic figure (looking to the right), crested (shaman-like), with a rudimentary anthropomorphic face on the belly.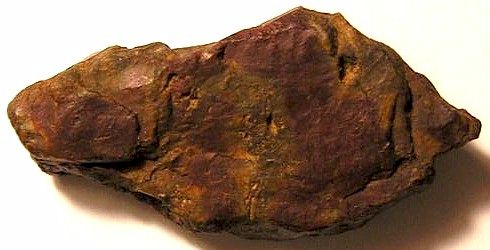 In typical fashion, rotated counterclockwise the figure is bird-like with a face emerging egg-like from the posterior. Early on, this author discovered the repeated occurrence of this polymorphic/polyiconic
theme in the lithic artifacts at 33GU218 in Ohio, naming it the "Bird-Venus", apparently an important motif in a set of these comprising Primal Imagery.
Click to see a big one in Ohio.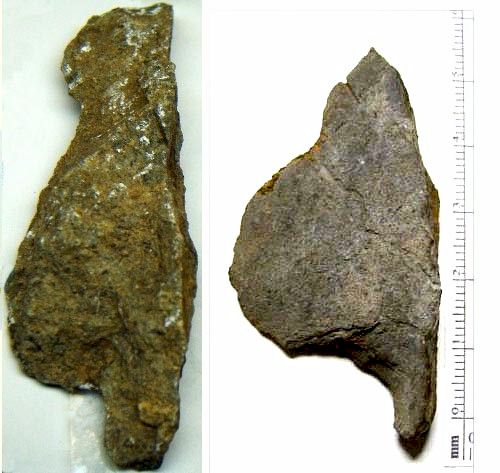 Right, a simple pick tool from Evia incorporating the "Venus" motif (would "Aphrodite" be more appropriate here?), and left, a classic Bird-Venus with explicit face detail from the finds of David Stauffenberg in North Carolina, USA.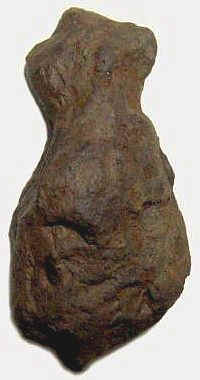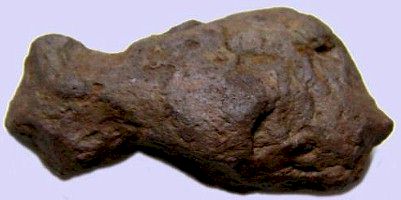 Another simple "Venus" with an egg-like protrusion at the bottom, presenting a zoomorphic figure (quasi-anthropomorphic fish?) when rotated horizontally.