Male-Female Duality in Limestone
(33GU218)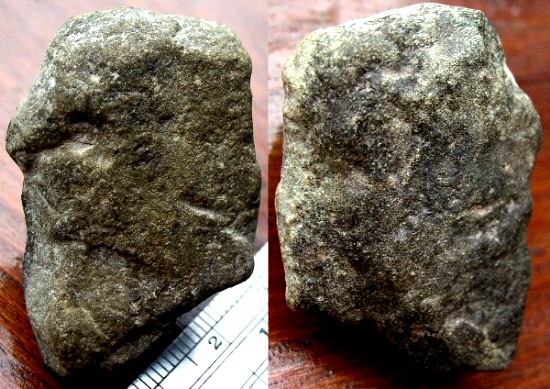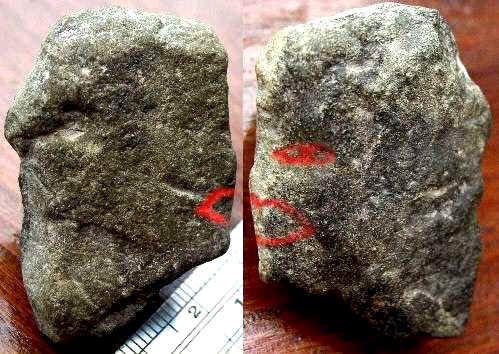 Figures carved on opposite sides of the same stone.
Note the fusion of the two as one corner of the female mouth wraps around to the male face, and, below, that the two profiles are carved into surfaces of distinctly different coloration.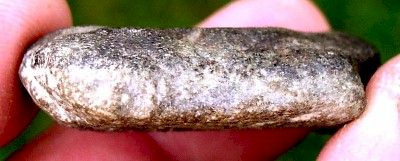 Click your browser's "Back" button to return to the point from which you entered this page.