Incised Stones at 33GU218
Incision marks, cut with a hard sharp-edged stone and V-profile in cross-section, are an increasingly recognized hallmark of human agency in artifacts worldwide, found on artifacts dating from the Lower Paleolithic to as recently as the Late Archaic Period in North America. Prior to their recognition here at 33GU218 they were observed (not for the first time) and described at the Gault Site in Texas.
This limestone bird figure with a quasi-anthropomorphic face displays the distinctive V-profile incision marks characteristic of many artifacts at this site. Dr. Roy Mapes, professor of geology at Ohio University, and Dr. Eric Law, professor of geology at Muskingum University, have identified the deep and curved cuts in this stone as artificial. This is also one of several pieces microscopically examined by rock art expert Dr. Arsen Faradzhev during a site visit in April 2005 and determined to be the product of human workmanship.
Below, a close-up of the incisions:
_________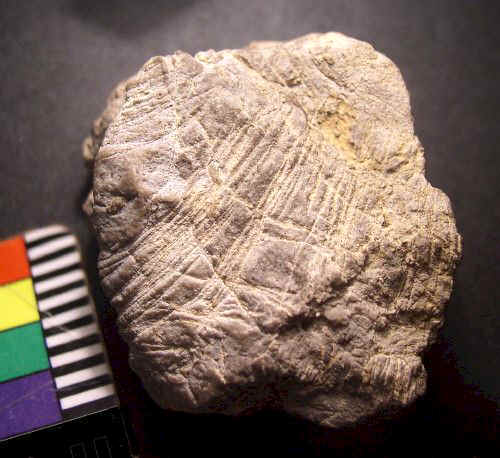 Another incised limestone.
_________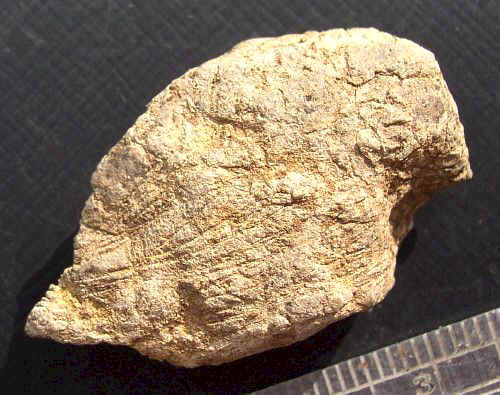 An incised limestone bird figure.
_________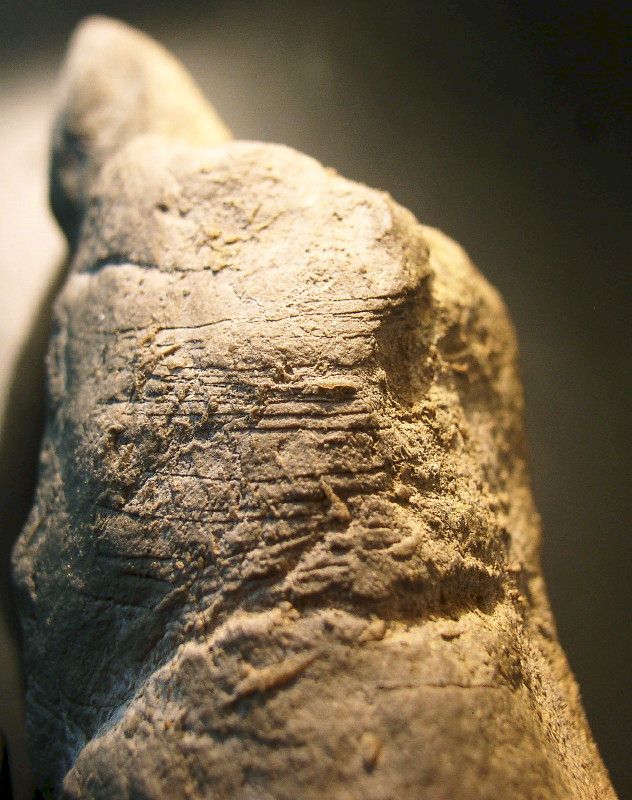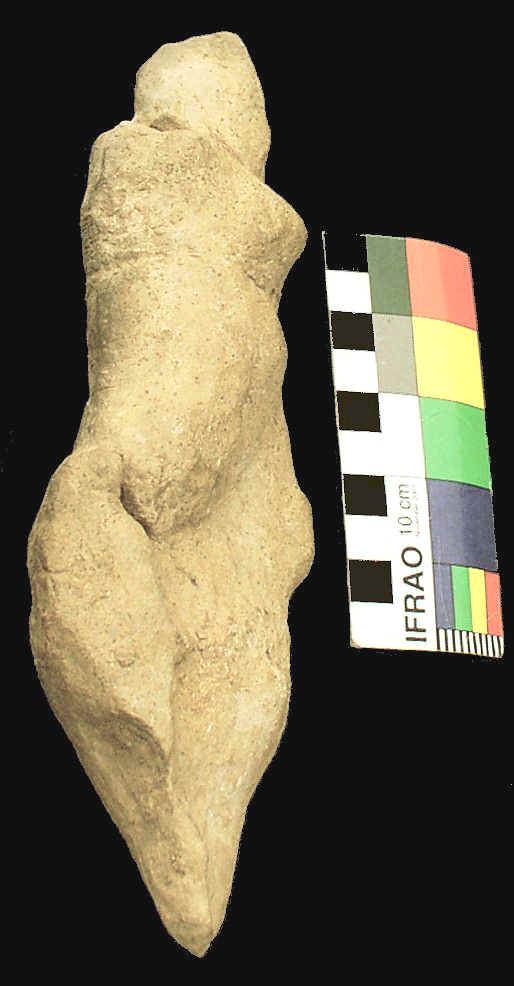 Incision marks (left photo) on a limestone "Venus" figure.
_________
This bird-human figure in sandstone includes a finely carved/ground flying bird image, shown in close-up below:
_________
A limestone with almost perpendicularly incised lines, shown refitted into the larger rock from which it was cut. Compare this to the similarly shaped and incised Clovis-age limestone from the Gault site, below:
_________
Three photos above: Incised limestone bird figure.
_________
_________
_________
Broader V-profile marks, decorative/symbolic carvings on flat sandstone.
Click your browser's "Back" button to return to the point from which you entered this page.