Mac Poole Finds
North Carolina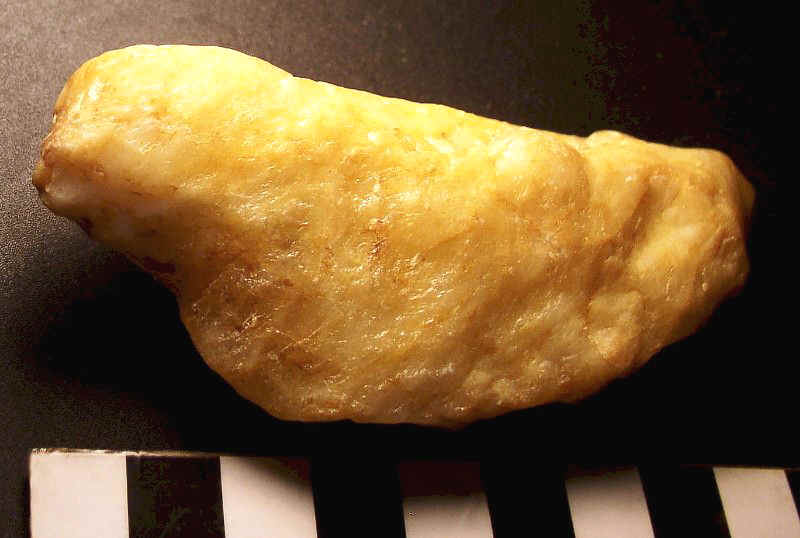 This solid quartz bird Figure Stone (length 93 mm / 3.66") was examined by petrologist and geology professor Dr. Eric Law at Muskingum University, and determined to be of human manufacture. Quite likely this piece, of very hard material, was formed first by bipolar reduction then by freehand direct percussion. As is typical of such figures, this one is provided with a flat base on which it sits firmly upright.
A quartz bird with a quasi-human face (right profile) at the posterior end, the classic and very common "janiform" that has characterized such artifacts for many thousands of years.
A flying bird in quartzite(?) with a quasi-human face (frontal) on the wing, classic bird-human imagery.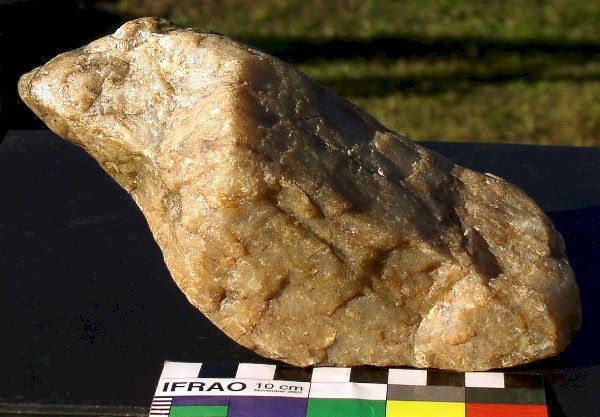 Large quartz bird.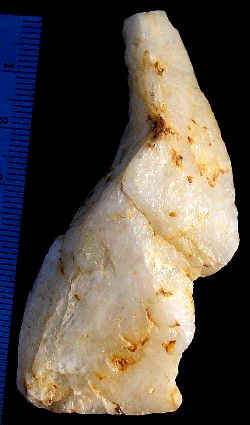 Standing rabbit in quartz.
A quartz chopper (or whatever) bearing the classic image of a head (left profile) emerging from the mouth of a larger creature. This was recognized as an artifact/tool by a North Carolina state archaeologist, to whom the imagery was also apparent. Prof. Eric Law also verified human agency.
Click your browser's "Back" button to return to the point from which you entered this page.