Spirally Fractured Bones - Day's Knob Site
33GU218
The bone fragments (apparently deer) shown below appeared about 30 cm (12") beneath the current terrain surface, all in the same area of the site. Spirally fractured bones are generally considered to be good evidence of human activity, such breakage normally being the result of striking with a hard object (typically a rock).
Below left: The above bone fragment, outside surface. The edge appears to be carved (classic bird image?). On the surface and beneath old plant growth was a very short length of artificially dyed red plant fiber. (Artificially dyed fiber identified by Dr. Scott Moody, professor of forensic biology at Ohio University.) Below right, the object in situ, eroding from the ground.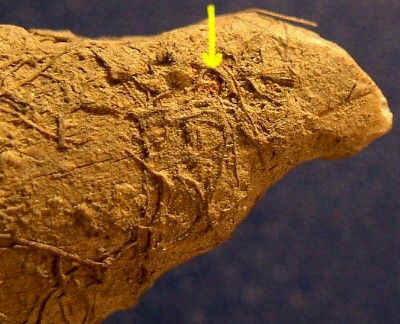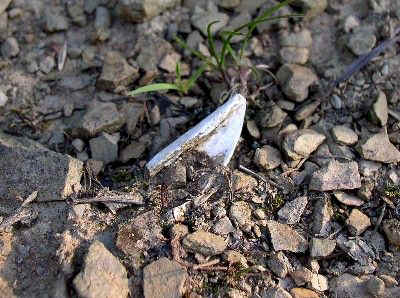 Below, microscopic close-up of red fiber: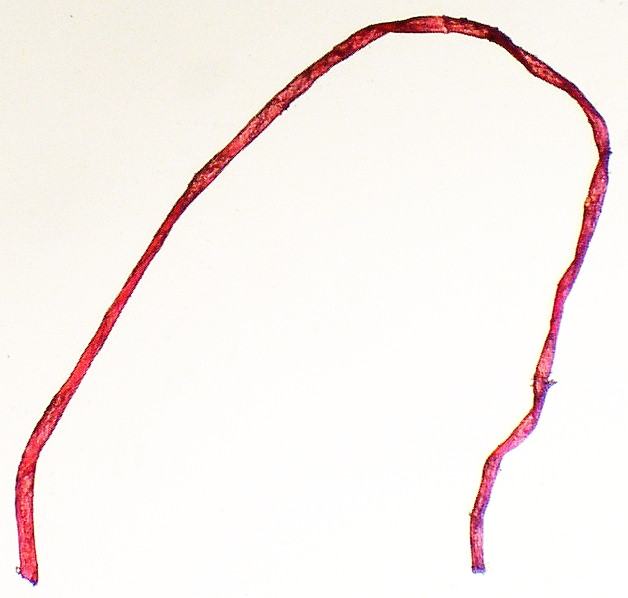 Below, more fractured bone fragments from the same location:
Click your browser's "Back" button to return to the point from which you entered this page.