Terry Deal Finds
Ashe County, North Carolina
The colors of the primary face's eyes and tongue are natural features of the rock, exposed by removal of surrounding material.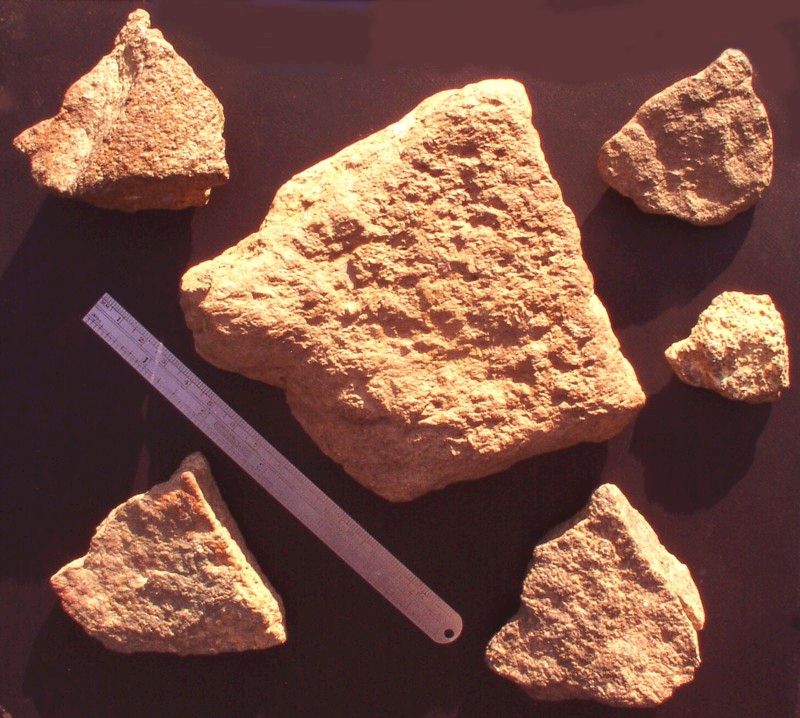 Sandstone bear-head figures in the same cache as the quartzite figure above, from about half a meter below the terrain surface. Three of these exhibit distinctly carved ears, as shown on the one below:
A piece of steatite (soapstone) likely cut from a piece of pottery, then engraved. (Possibly Middle Archaic Period). Compare this with a well known find from the Gault site in Texas:
Early-to-Middle Archaic Period flint, rhyolite, and quartz projectile points, and a flint scraper, in stratigraphic context with the Figure Stone finds.
Click your browser's "Back" button to return to the point from which you entered this page.